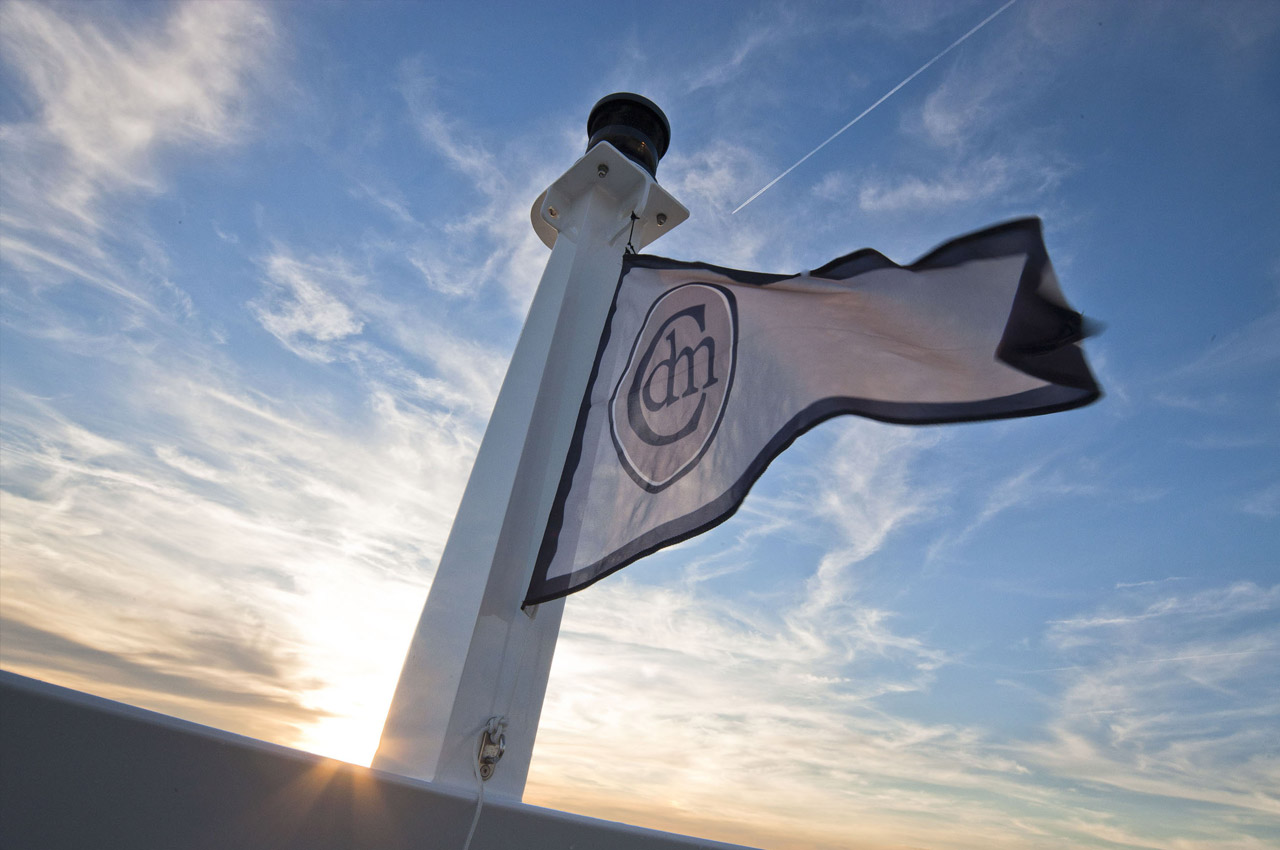 A BRIGHT FUTURE
FOR OUR FRIENDS
Joshua Lee - Lee Marine Managing Director
LEE MARINE,
PHUKET, 07 FEBRUARY 2013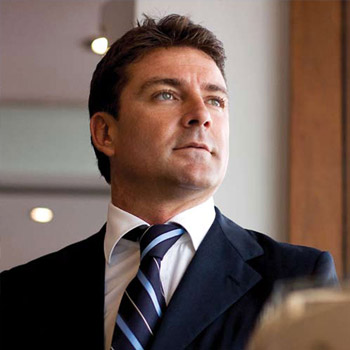 Lee Marine has 16 years' experience in the Asian market, why have you chosen Cantiere Delle Marche as your new working partner? We view the range at cdm very differently to our other brands as principally they are fully customized metal explorer yachts as opposed to fiberglass production yachts. There is no doubt that having in our portfolio a shipyard which has the ability to customize vessels in today's market is more and more important: customers are looking both for something really unique and distinguishing where every single cent of their money is spent to build something special and of the highest quality following their brief, and for better value at re sale, given also the basic characteristics of cdm production, which answer precisely to the market's demand: metal construction, low fuel consumption, incredible seaworthiness and inependence from marinas. On the other hand, in fact, production vessels are suffering badly from depreciation on the second hand market due to the large numbers of same boats, which not only are not answering completely to the new demand, but which are also low priced to beat the competition of other owners selling the same.
What's the difference between CDM and their other competitors? I would generally answer saying that cdm offers a lot of boat for the money indeed. Not only in terms of volumes (which on every model are at least 15 to 30% bigger than competitors of same size and longer), but also in terms of technical specifications. It is incredible how the standard specs of a CdM vessel are complete and comprehensive. They have been realized keeping in mind very clearly what clients actually want on their boats, avoiding the frustrating 'extra' process during the build. We have gone through a very meticolous benchmarking research before becoming cdm distributors, and we can say that there is no one shipyard offering such a complete and rich standard scope of work. Again, this is the right answer to the market's demand: a full and comprehensive package with no hidden cost!
What gives you the most pleasure about selling these explorer yachts? Without question it is clients satisfaction. From the design through to delivery i haven't seen clients so passionate and involved before, as well as their kids and wives!! The team at the shipyard are able to create what we call the 'cdm experience', which is basically the ability to go through the whole design and build process smoothly, with a lot of knowledge and understanding of the customer's needs, making every single step of it an enjoyable path to the delivery. I also have to say that the typical cdm client is a real yachting passionate who plans to cruise extensively, and having the opportunity to talk about it (which is more limited for short range planning vessels) is a great part of the fun and the pleasure of our job!
What's your view on the market over the next 5 years? It is difficult to give a general forecast, seen the different scenarios in the different territories, but i am very positive about the worldwide market for full displacement, high volume, low mantainance explorer yachts: in brief, i can see a very bright future for our friends at cdm, indeed!
YOU MAY LIKE
THESE ARTICLES