Cantiere delle Marche explores the world of sea and navigation.
Faces, thoughts and visions of a dynamic evolution, reflecting strength and clarity, tension and dynamic balances. CdM Experience is the magazine for those who discover by experience.
FABIO ERMETTO,
CAMPER & NICHOLSON
Fabio Ermetto - Camper & Nicholson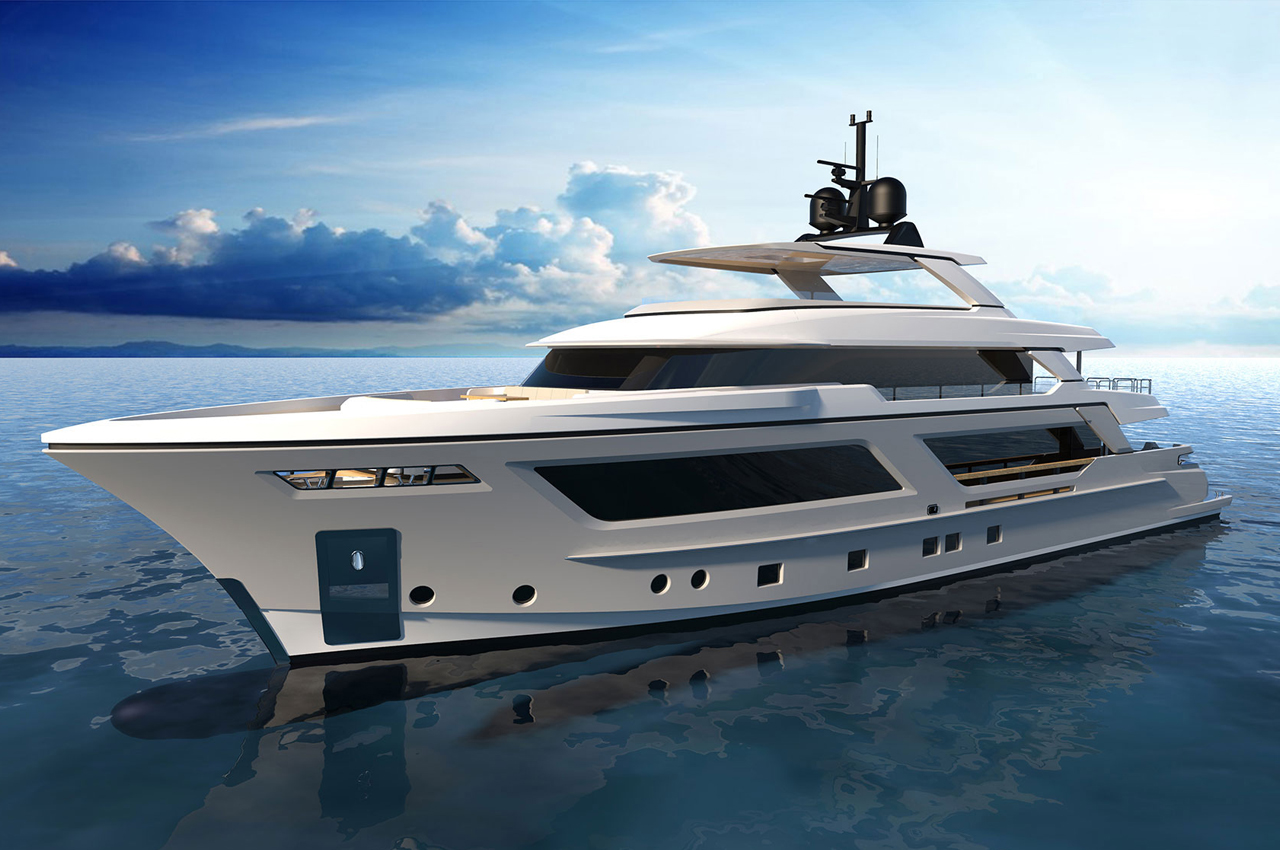 FABIO ERMETTO,
CAMPER & NICHOLSON
Fabio Ermetto - Camper & Nicholson
back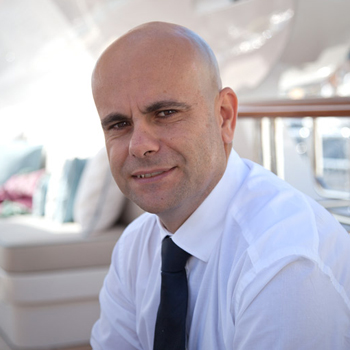 Camper and Nicholsons is representing a Client actually building at CdM, can you tell us about the choice? Actual I feel like it was a natural choice made by our Client, we as advisors have only been instrumental in guiding him to the best choice according his wishes. Our Client owned multiple vessels in his yachting experience and when we started the conversation with him about his next yacht we realized he was focusing on the product, our job has been to help him focusing on his wishes, needs and envisage the way he is going to use his new yacht. The final result is the wonderful yacht that CdM is building for him.
What was the main point triggering the Client's decision for CdM? Honestly when we mentioned to the Client that CdM was a valid option to consider he was not immediately interested and not familiar at all with the shipyard and the brand. The Client has an exceptional attention to details in terms of product quality but also company organization and attitude so I knew that insisting to visit the shipyard was the right thing to do, we managed to convince him and we were also lucky because CdM had a wonderful 110' ready for delivery so we could also see the final product. I clearly remember we were in the car to the airport, after half a day spent cruising around, visiting the yard and the yachts under construction, familiarizing with the management team. Then the Client looked at me and said: "Fabio, thanks for insisting to come over, I think we have found the right shipyard able to build the product to my expectations", that was the moment where he probably made the decision to build at CdM. Then the final "blessing" was when Francesco Paszkowski met the Client and presented him the design proposal, there was no way back...
How would you define the CdM yachts in five words? Solid, reliable, stylish, user-friendly, seaworthy
Camper and Nicholsons is also acting as Project Manager and Technical Survey for the build, how has been your experience so far? Actually the work of our New Build Team started before the contract signing and before any discussion about price. We worked with the CdM team in defining a precise scope of supply (spec, layout, etc) according Client's needs, to realistically asses any other main contractual element (such as building schedule, main suppliers) and together with the lawyers to finalize a fair and reasonable contract. We found an efficient and collaborative shipyard team working with a transparent and direct approach and most important very professional. We are still in an early stage of construction but so far we can confirm that such an approach is continuing during the build and also important we are still dealing with the same shipyard team, this is an aspect not to under-evaluate.
What do you think is the key to the success CdM is having in such a relatively short time? I would mentioned the first few points coming up to my mind: they have been able to create their own market segment, they are very proud to be yacht builder and do not pretend to be a luxury brand, top-management is hands-on and they know very well the product and industry, a direct and transparent attitude to the Client and ultimately the quality of their yachts. I honestly think that CdM at the moment is building to the highest quality you can find in Italy.
YOU MAY LIKE
THESE ARTICLES