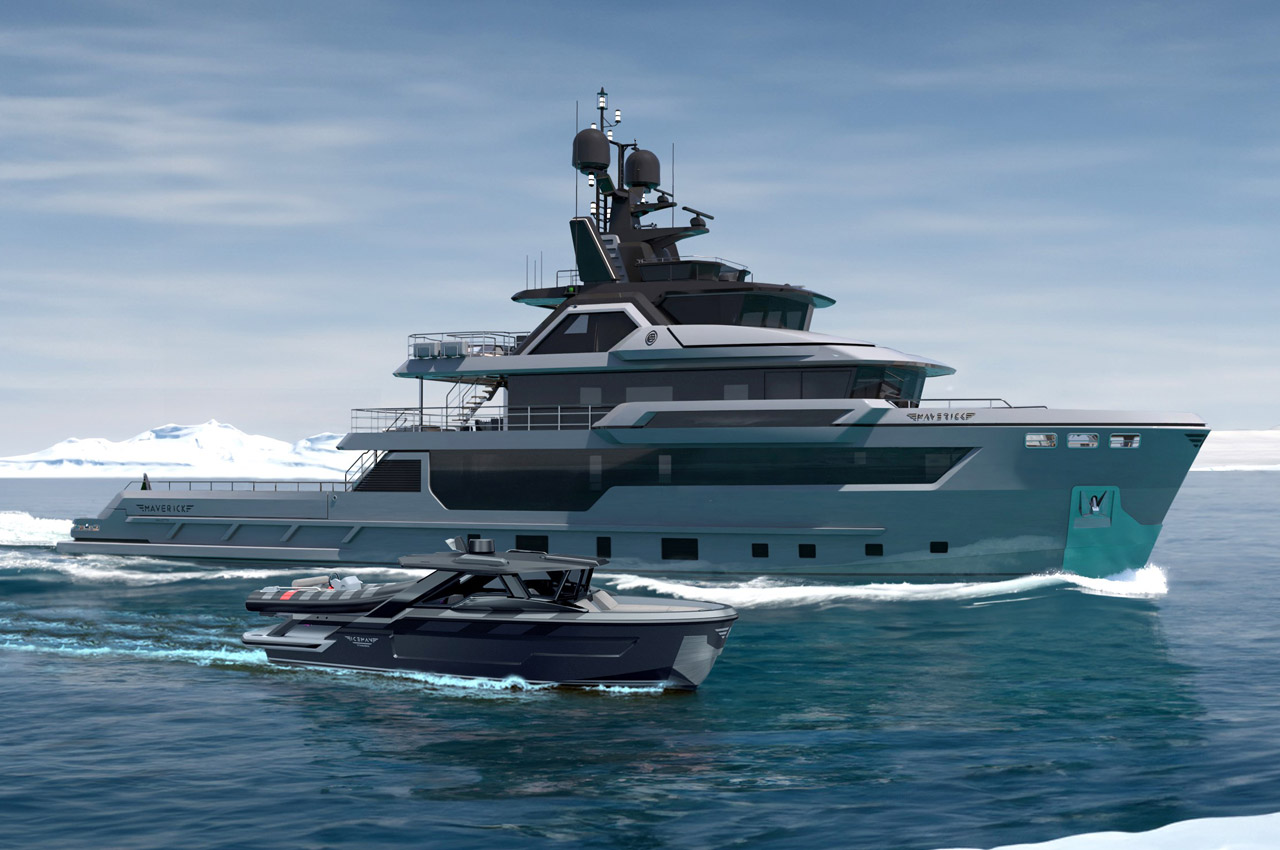 THE FIRST OF THREE FLEXPLORER 146 CURRENTLY IN BUILD BY CANTIERE DELLE MARCHE, MAVERICK, WILL BE LAUNCHED SHORTLY.
Based on the naval platform of the model she belongs to, her project has been fully tailored to meet her Owner requests and specifications regarding layout, number of decks and equipment. Moreover, she showcases an array of distinctive features among which: a Custom-built A-frame crane; a 22mm thick Ice belt at water line level to sail in iced sea; a 9.5 metres custom tender designed by Rivellini and built by Cantiere delle Marche; a swimming-pool on the Main deck.
Lodging for guests unfurls across three decks. The Lower deck hosts four ensuite cabins, while the main deck forward accommodates one of the Owner's staterooms. Additionally, the Owner deck includes another Owners' stateroom next to a single cabin. The interior design and decoration, developed by Francesco Paszkowski in collaboration with Margherita Casprini, exudes a relaxed ambiance characterized by a contemporary atmosphere with the elegance of a neutral palette combined with the warmth of the selected materials and resulting in a mix of practicality and aesthetics for an overall feeling of peacefulness of a not overloaded space.
Powered by twin CATERPILLAR C32 ACERT engines, each generating 970kW, this Flexplorer 146 boasts a fuel capacity of 64 000 litres and a range of well-above 5 000 nautical miles at economic speed.
YOU MAY LIKE
THESE ARTICLES