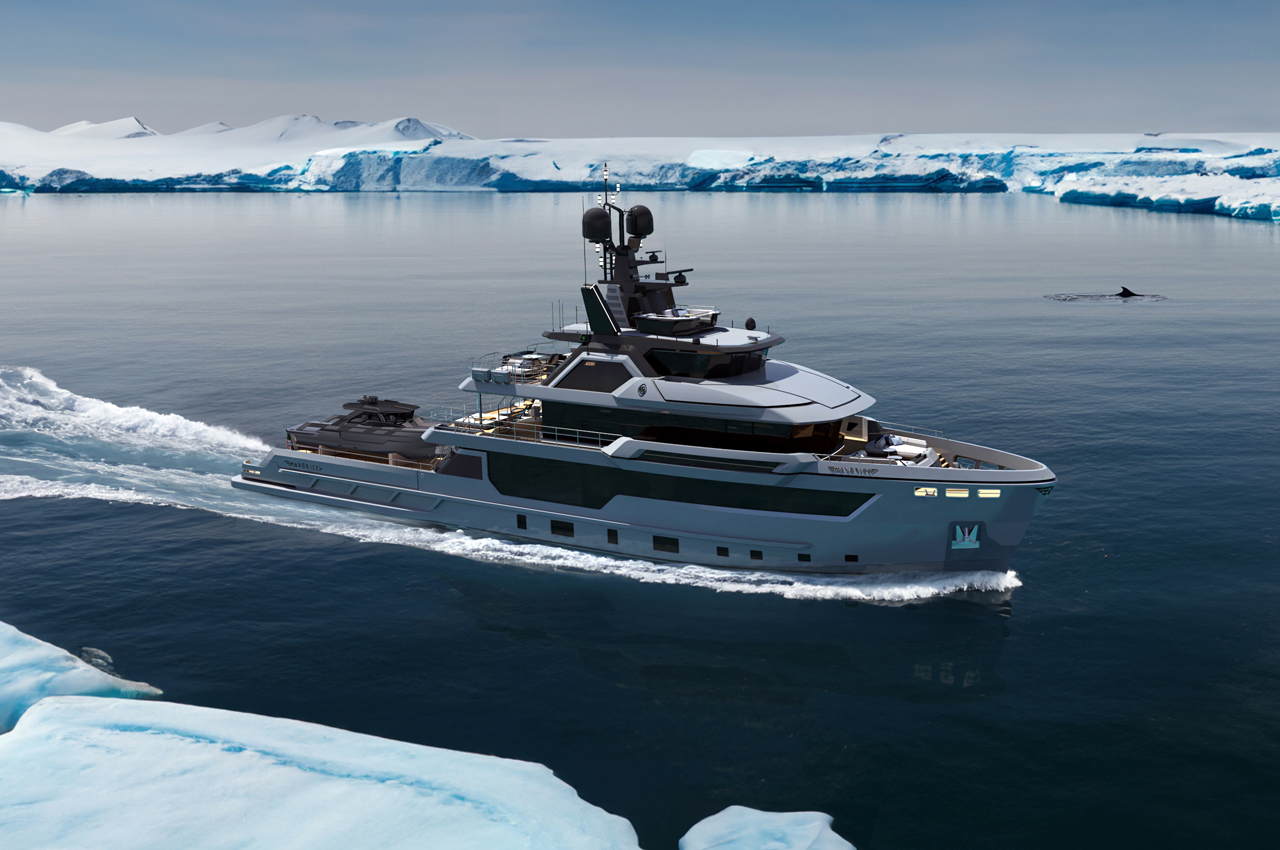 The first of three Flexplorer 146 currently in build by Cantiere delle Marche, Maverick, will be launched shortly. Based on the naval platform of the model she belongs to, her project has been fully tailored to meet her Owner requests and specifications regarding layout, number of decks and equipment. Moreover, she showcases an array of distinctive features that distinguish her from the other two 'sister ships'.
Main features:
Custom-built A-frame crane: this remarkable engineering feat, constructed in carbon fibre by Advanced Mechanical Solutions (AMS), fits flush with the deck after launching the tenders and is strategically positioned at the borders of the huge cockpit. This allows for ample space below deck which houses a beach club with gym, sauna, and diving center.
Collapsible bulwarks: bulwarks extend to the farthest end of the cockpit and can be folded down. Deck fittings are positioned at a lower level on the swim platform, transforming the entire aft deck into a vast beach area spanning over 135 square meters.
22mm thick Ice belt at water line level to sail in iced sea.
A 9.5 metres custom tender designed by Rivellini and built by Cantiere delle Marche, and a A27 sailing boat can be stored and launched using the powerful A-frame crane.
Swimming pool in the transom: the transom features a pool which can be covered and used as storage for deck furniture while the yacht is underway.
Main salon and dining area: similar to the much-acclaimed Flexplorer 130 Aurelia, Maverick incorporates an asymmetrical layout on the Main deck. This design includes a full beam configuration to the starboard side, expanding the salon area and providing additional square footage. Simultaneously, it creates a practical passageway on the port side providing easy service between the galley and the outdoors.
Open galley: the spacious galley, positioned on the port side, seamlessly connects with the main salon. It features a central island, ideal for gathering with family and friends for breakfast, informal meals, or shared food preparation.
Owner deck amenities: the forward section of the upper deck houses a large open area for a rescue boat and jet skis. When at anchor, this space can be furnished with loose sofas and sunbeds, creating an additional outdoor lounging area.
Guest accommodations spread over four decks. The lower deck features four ensuite cabins, while the main deck forward houses one owner's stateroom. Additionally, the Owner deck includes another stateroom next to a single guest cabin. The radio room on this deck has been replaced by a large walk-in wardrobe.
INTERIOR DESIGN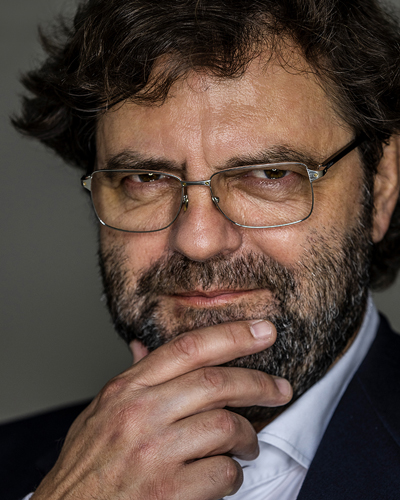 FRANCESCO PASZKOWSKI ON THE INTERIOR OF FLEXPLORER 146 MAVERICK
Designing for an experienced owner is always exciting. Maverick owner had clear ideas about what he liked or didn't like and how he intended to spend time onboard with his family cruising every sea in the world. As we use to do, we took the time for understanding his requirements to bring something new on the table and he liked to be involved in every step of the design process.
Maverick interior should incorporate a contemporary style and sense of uniqueness, it should be a reflection of people who live there and how they live in it, yet it has to be also focused on functionality to be suitable for the purpose the yacht was built. For our design we could rely on our studio experience in designing superyachts, on the collaboration of Margherita Casprini, on the shipyard expertise in explorers and on their commitment to meeting our proposals. Unlike the slightly smaller Aurelia we recently designed the interior for, Maverick is longer and features a further deck. It was a bigger job, the size was yet somehow helpful to meet all the owner requirements including a deck for the owner private use.
We focused on creating a family-focused ambiance, a contemporary atmosphere with the elegance of a neutral palette combined with the warmth of the selected materials and resulting in a mix of practicality and aesthetics for an overall feeling of peacefulness of a not overloaded space. The huge windows helped to the study of lighting design, one of our focus points in any interior we design.
YOU MAY LIKE
THESE ARTICLES
link to article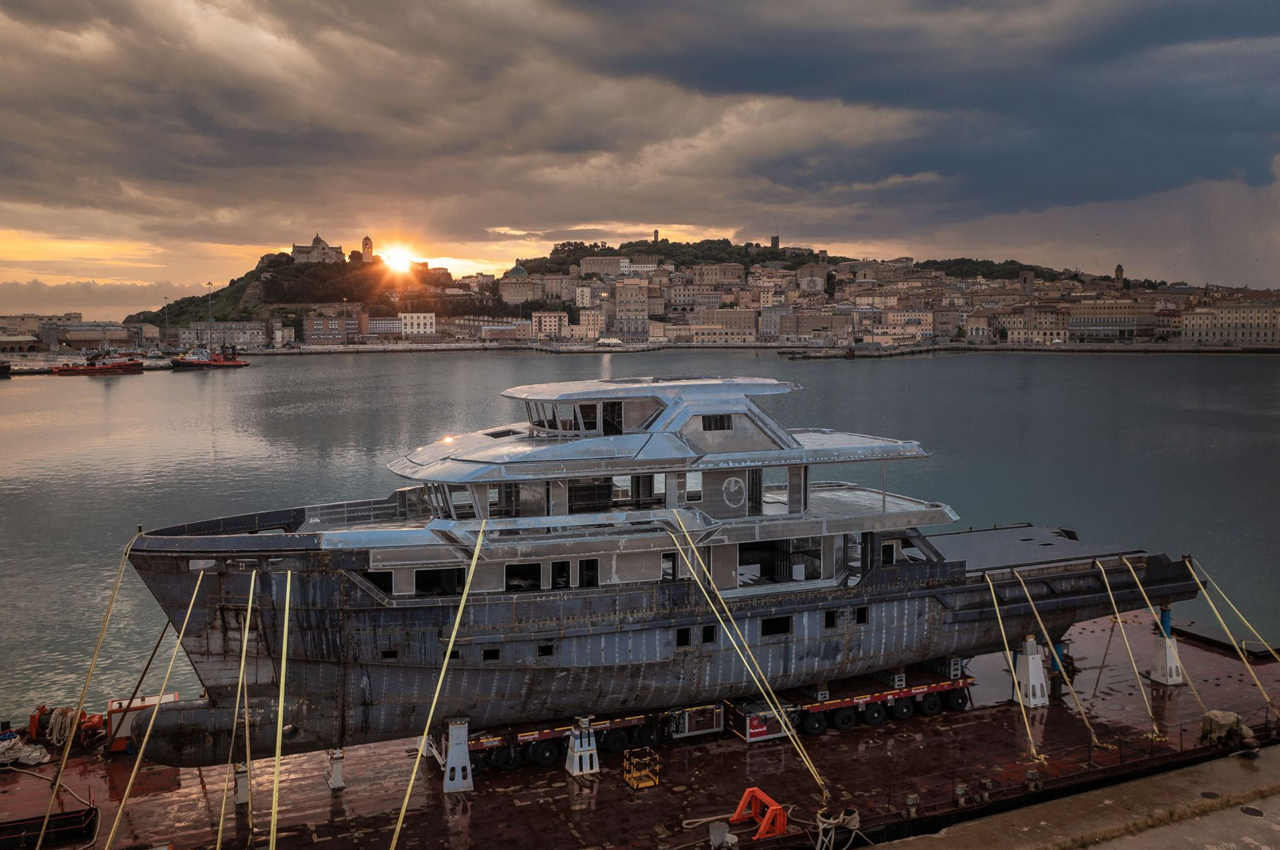 THE FLEXPLORER LINE
Ennio Cecchini - Co-Founder & President
Sergio Cutolo - Naval Architect & Exterior Designer
link to article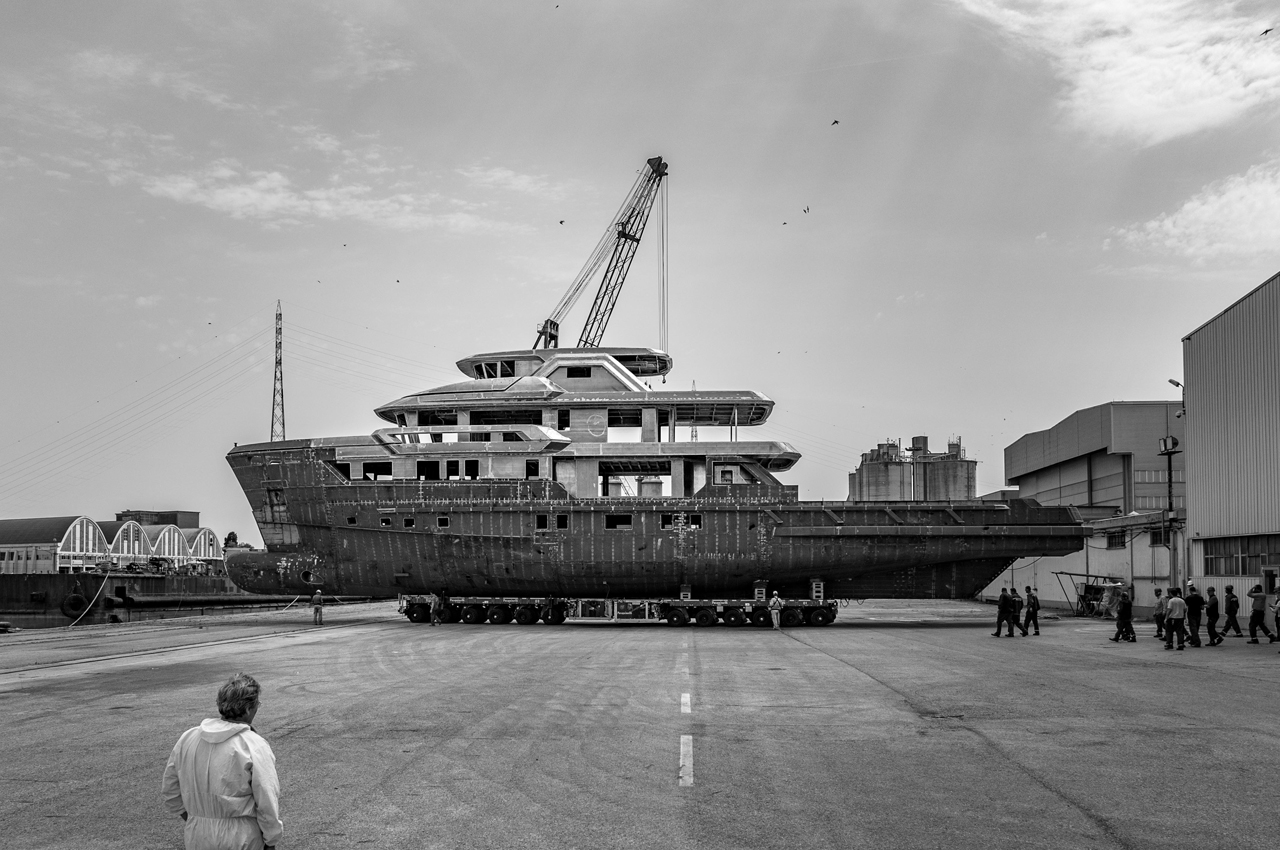 A FOCUS ON TECHNICAL
AND CONSTRUCTION ASPECTS
Sergio Cutolo - Naval Architect & Exterior Designer