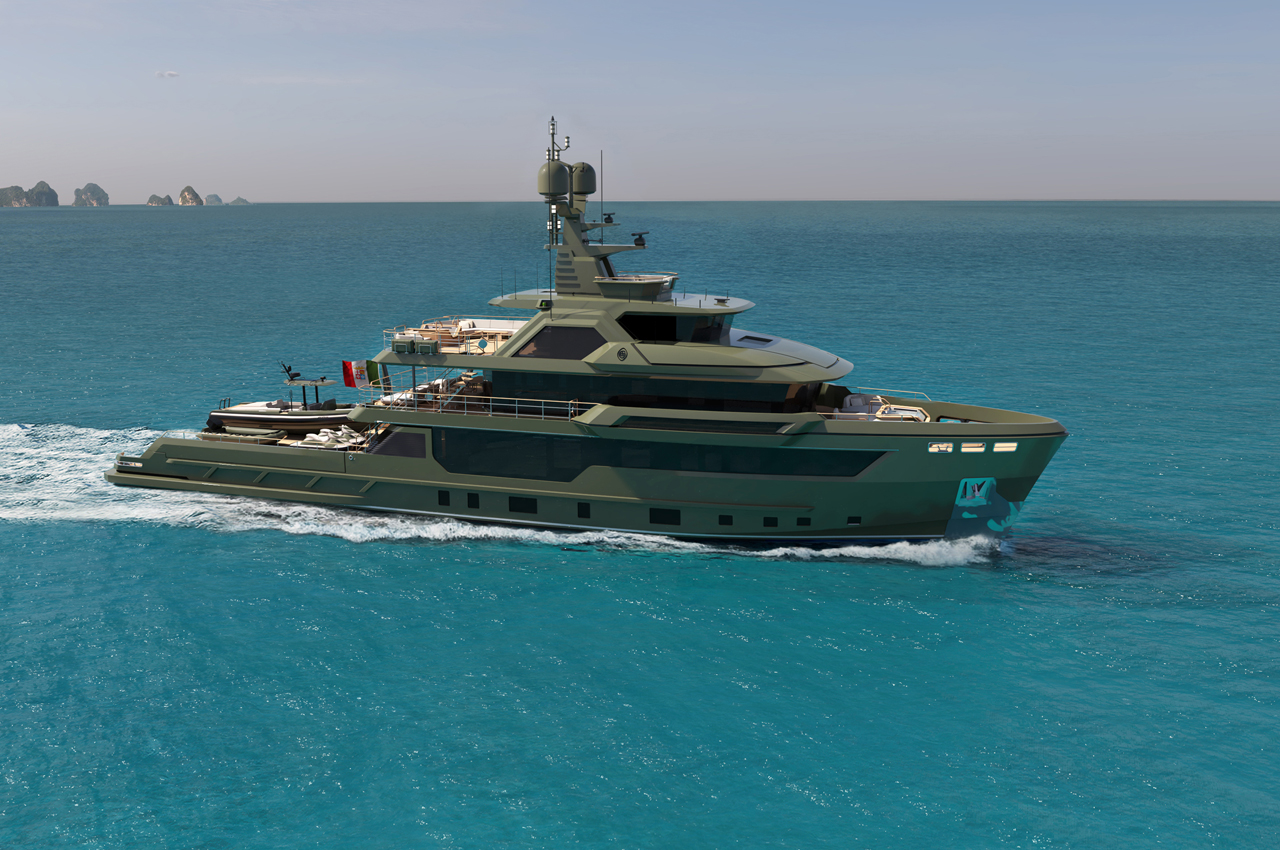 The third Flexplorer 146, currently identified by construction number 36, bears a resemblance to Maverick, Flexplorer 146-30. She boasts four impressive decks topped by a panoramic crow's nest. The young Owner collaborated closely with the shipyard and design teams on creating an explorer yacht with exceptional liveability and with an interior crafted largely from eco-friendly materials. Hydro Tec skilfully developed this unique project while preserving the core features of the Flexplorer line. The layout was meticulously designed to cater to the needs of the Owner and his family.
The Owner's deck is entirely dedicated to privacy, featuring a spacious cabin with ensuite bathroom at the front, and a study/TV room astern which opens onto a large panoramic terrace. Two guest cabins are located on the Main deck forward accompanied by a versatile class-room for the children that can transform into a VIP cabin when needed. Two more twin cabins with pullman beds are on the Lower deck. The galley, along with a large crew mess, service spaces and comfortable crew quarters are situated on the Lower deck.
The yacht's design places a strong emphasis on environmental sustainability. Notably it incorporates a selective catalytic reduction system in compliance with IMO emission TIER III enabling navigation in marine protected areas and sanctuaries such as the Galapagos. The interior out-fitting contractor has also been carefully selected based on its carbon-neutral business model.
The interior design has been entrusted to Winch Design, one of the world's most renowned and reputed firms. They have created an ecofriendly interior featuring a number of innovative, 'green' materials, including reclaimed seashell composite, eggshell finishes, Foresso, recycled fishing nets, woven grass and Thames wood.
WINCH DESIGN ON THE INTERIOR OF FLEXPLORER 146-36
Using only natural, non-toxic, or eco-friendly materials, the Winch Design interior embodies the natural world, favouring practices that create low levels of EMF and materials with low VOCs to deliver a clean-living environment. Earthy colours, matte surfaces and organic textures are used throughout, keeping mother nature at the heart of the design.
The incorporation of eggshell textured walls into the interior imparts a sophisticated and organic aesthetic. 250,000 tonnes of eggshell waste are produced annually worldwide as a bi-product of the food industry and can be cleverly repurposed through a roasting and colouring process to create a variety of patterns, colours and textures. In addition, carpets made from recycled fishing nets provide a soft and plush flooring solution while contributing to the reduction of waste in our oceans. Woven grass is another material that can be seen in a number of applications including ceiling domes.
One of the standout features will be the green living wall made from preserved moss, connecting the interior with nature and providing a focal point on the staircase. Reclaimed seashell composite will be used throughout the bathrooms, which beautifully emulates the ocean's iridescence and offers a second life to discarded seashells. Rustic charm will be brought to the interior through the use of recycled wood chip on a number of furniture applications, recycling offcut timber and wood dust from local sawmills and building sites to create an organic patterned surface. Palm leather, chosen for its durability and an eco- conscious alternative to animal leather, will also be applied on several furnishings.
Creative Director Jim Dixon comments, "Our studio has an important agenda to change our clients' perception of conscious luxury, and we have a wonderful opportunity in this project to make a significant step forward".
YOU MAY LIKE
THESE ARTICLES
link to article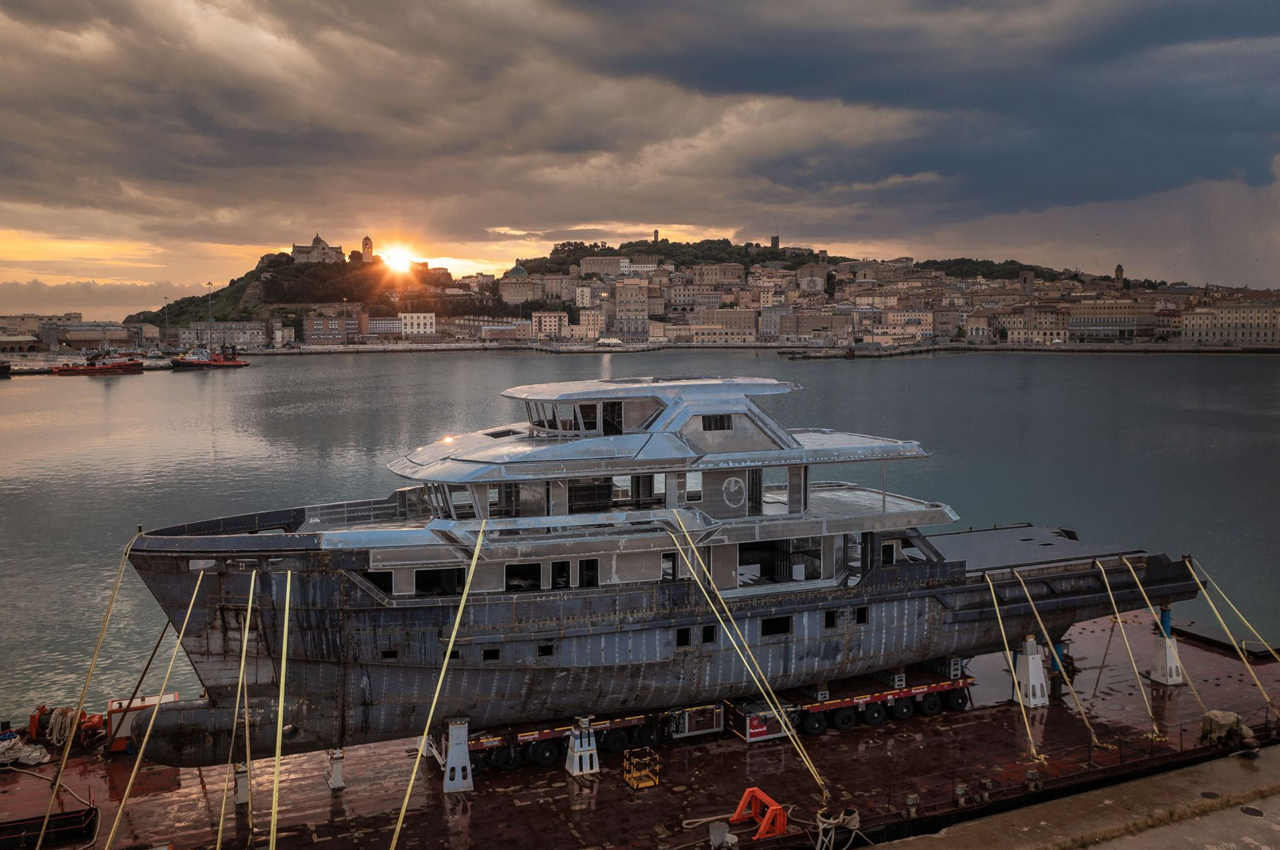 THE FLEXPLORER LINE
Ennio Cecchini - Co-Founder & President
Sergio Cutolo - Naval Architect & Exterior Designer
link to article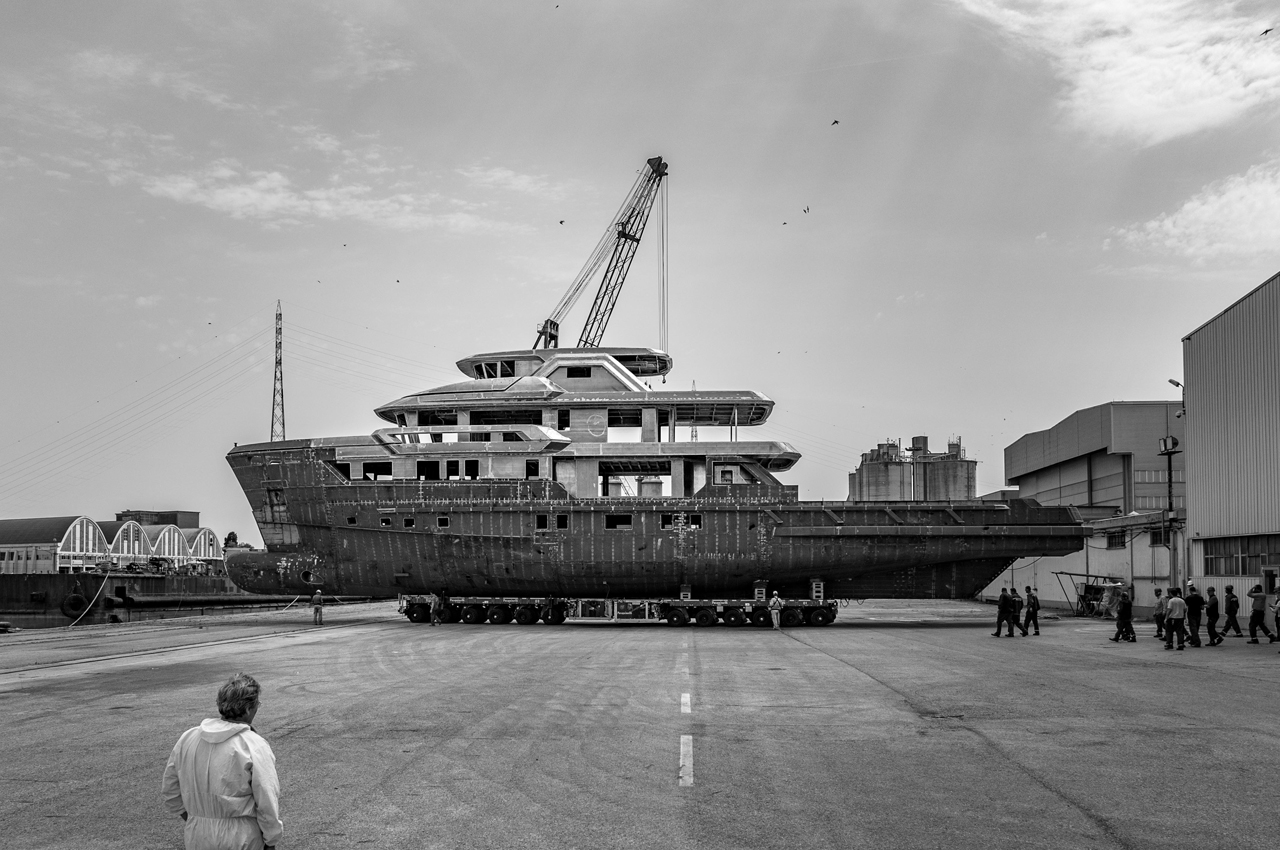 A FOCUS ON TECHNICAL
AND CONSTRUCTION ASPECTS
Sergio Cutolo - Naval Architect & Exterior Designer