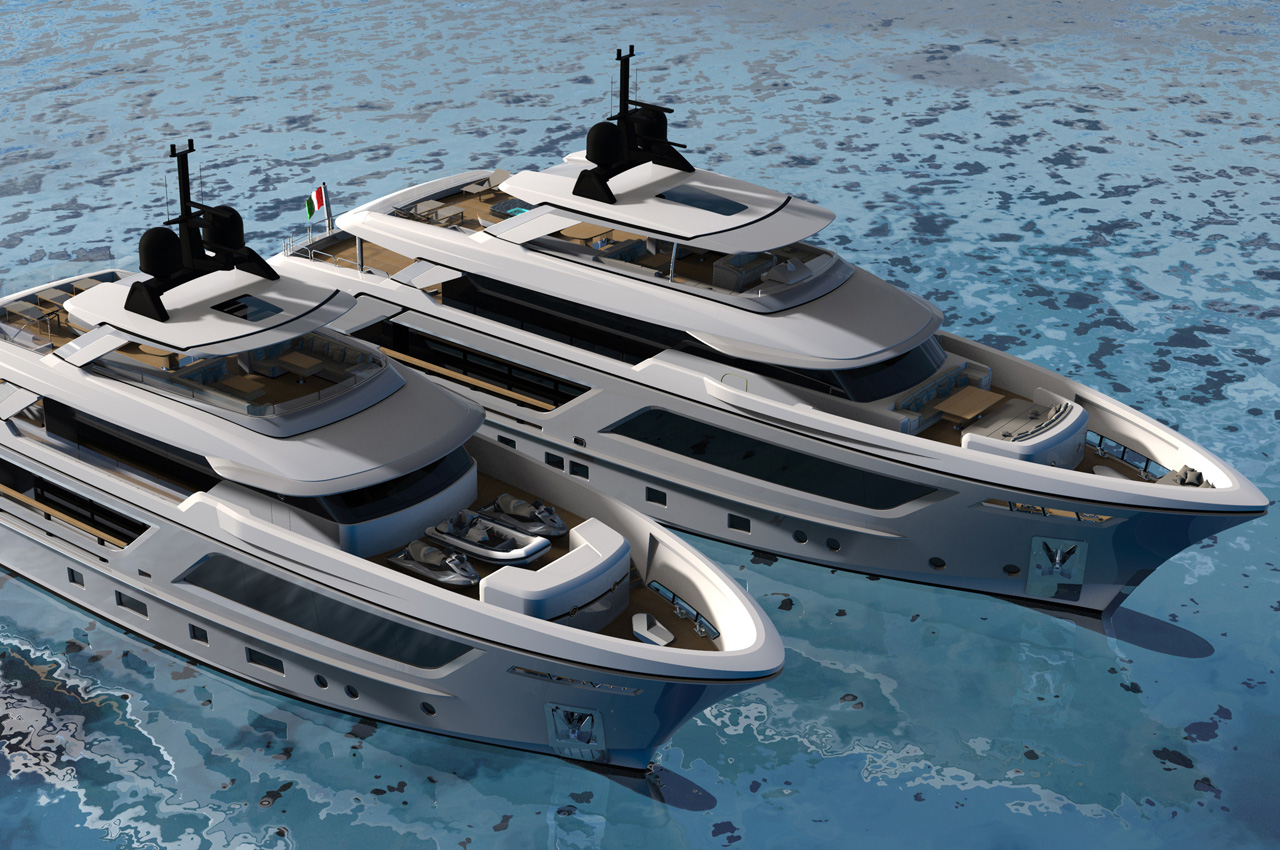 FRANCESCO PASZKOWSKI
ON THE RJ RANGE
Francesco Paszkowski - Designer
CANTIERE DELLE MARCHE,
ANCONA, 21 APRIL 2023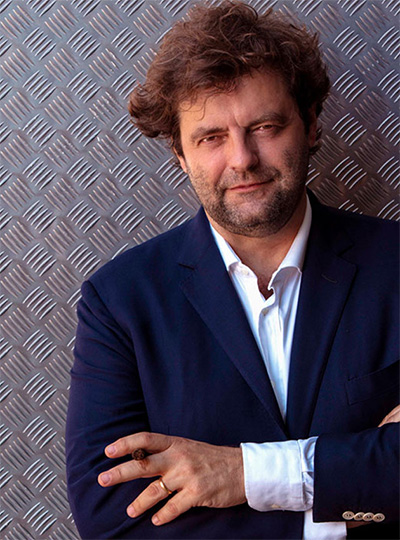 When CdM asked our studio to develop a new range - yachts from 35 to 47 m - the brief was to think out of the box to design an innovative line for the shipyard which could combine two apparently different approaches: the highest comfort - the same offered by a large luxury yacht - with long-distance cruising in every sea condition, a typical feature of an explorer yacht. It didn't appear to be an unreachable target as we could rely on our studio experience in designing superyachts and on the shipyard expertise in explorer yachts. We put them together to go beyond what the market was offering to design a range with the essence of an explorer yacht combined with the style of a luxury yacht.
The main design focus was on designing an elegantly austere yet stylish exterior look and a clean profile which remind of the long-distance cruising purpose the range is designed for; on creating big volumes to allow huge interior social spaces receiving a lot of natural light through the wide windows which also attempt to overthrow boundaries between exterior and interior areas as well as the lowered gunwales on the main deck do, while offering unrivalled panoramic views of outside; on designing large alfresco areas on every deck to feel a close contact to the sea while cruising; finally creating large spaces for toy storage.
The owner-tailored interiors enhance the uniqueness of RJ range the shipyard is strongly committed to offer to any potential owners.
YOU MAY LIKE
THESE ARTICLES