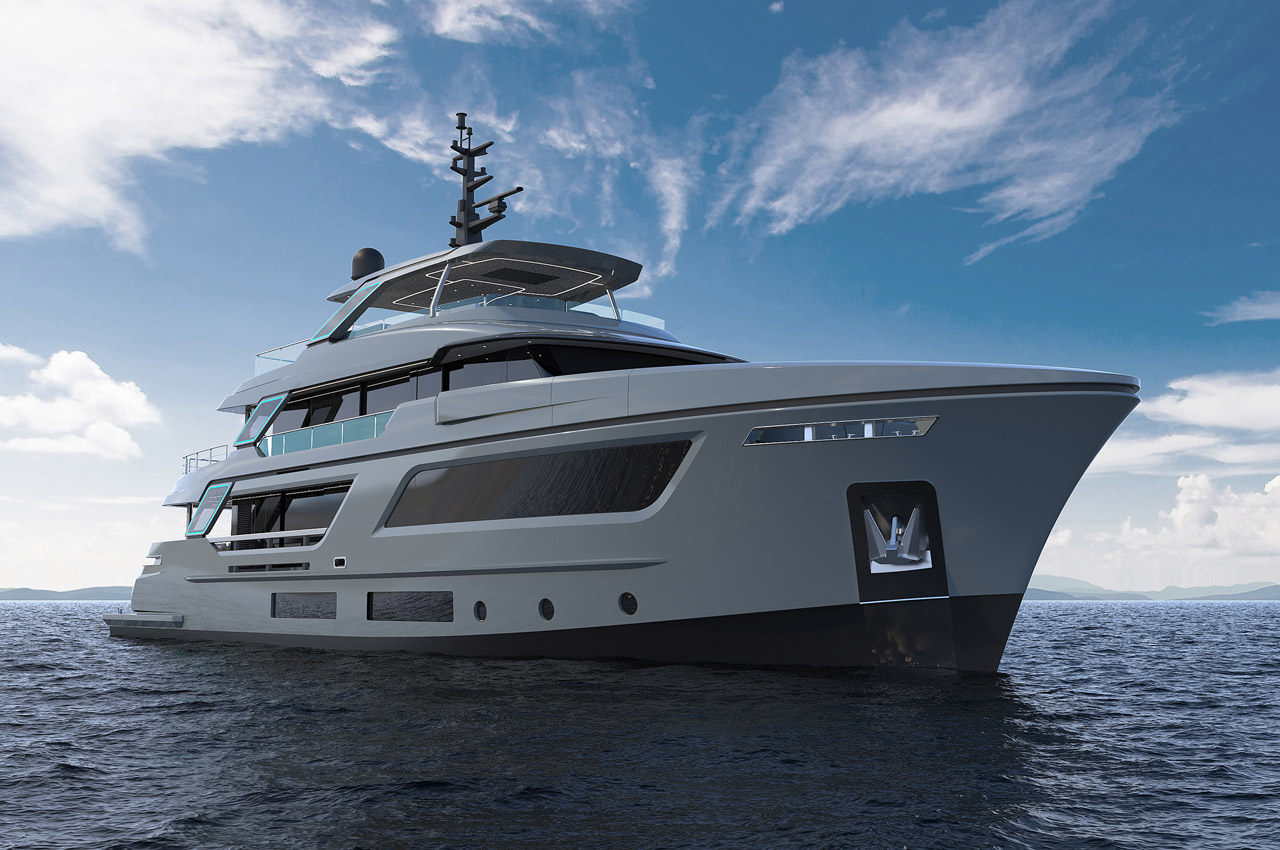 THE RJ 115-32, THE SECOND OF ITS KIND THAT WILL BE LAUNCHED IN 2023, HAS BEEN ACQUIRED BY AN AUSTRALIAN YACHTSMAN THROUGH THE INTRODUCTION OF SEAN MADGWICK AND SCOTT WELLINGTON-STONE OF YACHTSMEN INTERNATIONAL TO
CDM AUSTRALIA.
Florentine designer Francesco Paszkowski's unmistakable signature graces her exterior lines while her interior has been developed in close collaboration with the Owners. This explorer yacht offers six well-appointed guest cabins. A spacious Owner's suite is located on the Main deck forward, featuring opening windows in both the cabin and office. Additionally, there are four en-suite guest cabins on the Lower deck, the sixth guest cabin being positioned on the Upper deck.
The design emphasizes a seamless blend between the outdoor and indoor spaces. This is evident in the main salon which seamlessly connects to the cockpit and side passages through openable doors on either side of the dining area. The Upper deck mirrors this concept allowing easy access from the sky-lounge to the exterior areas.
The yacht boasts an impressive range exceeding 5,500 nautical miles. The synergy of Hydro Tec's efficient naval architecture and Cat C18 engines results in remarkably low fuel consumption.
YOU MAY LIKE
THESE ARTICLES