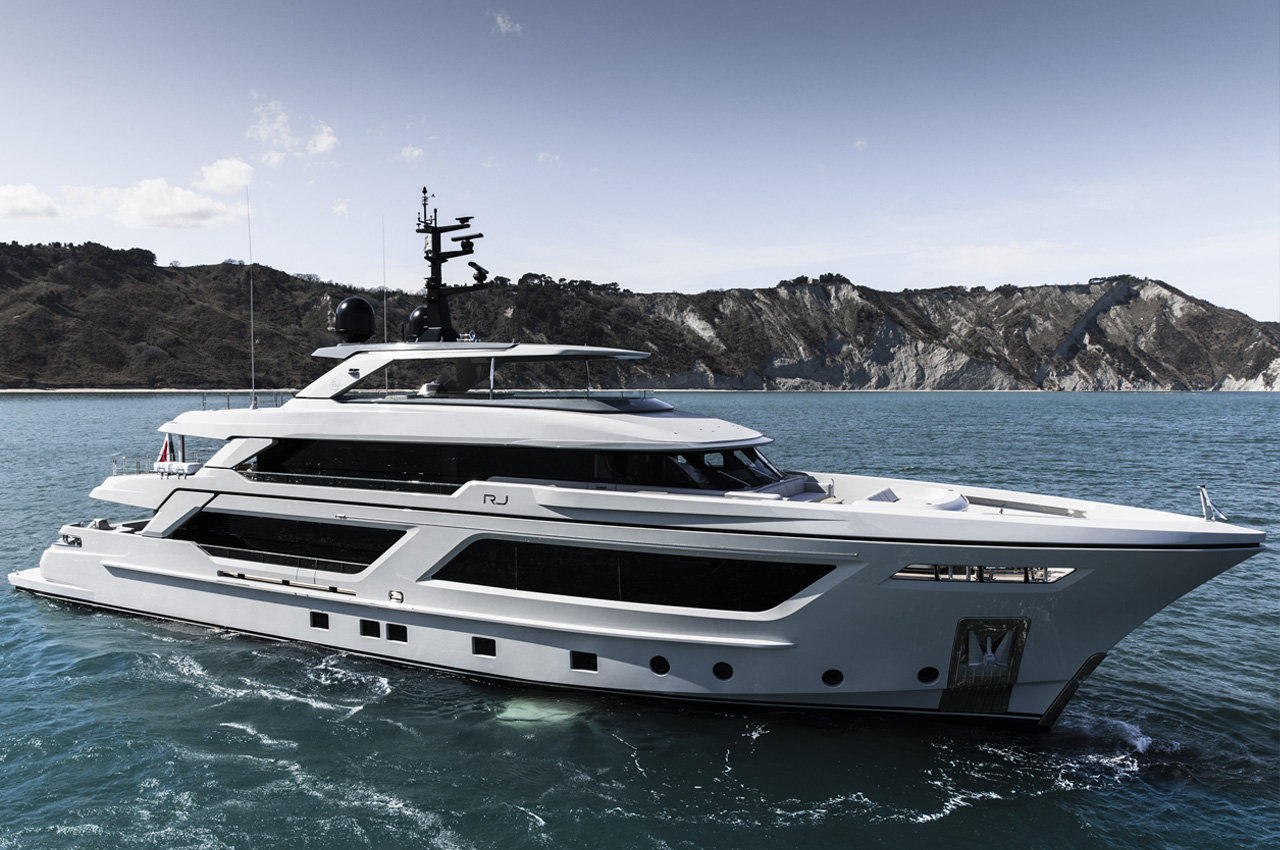 WHY THE RJ LINE?
Vasco Buonpensiere - CdM's co-founder and CEO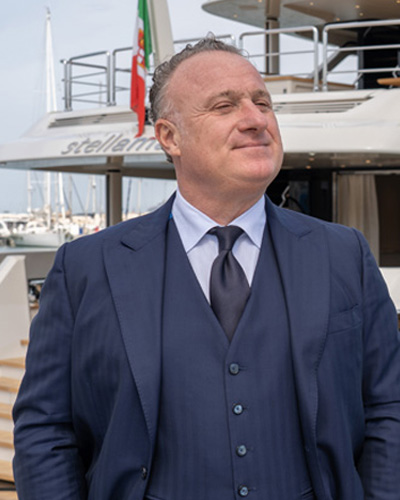 This issue of CDM EXPERIENCE is dedicated to the RJ line in its entirety to provide an insight on this successful series of explorer yachts.
Before talking about the RJ line, let's try to find out what makes a yacht an explorer yacht. It will help us understand why the RJs don't look like an explorer yacht yet they are 100% true explorer yachts.
To answer the opening question, it is essential to make a list of an explorer yacht main features:
✓ Robust steel hull
✓ Seaworthiness
✓ Redundant equipment
✓ Large engine room
✓ Easy maintenance of all machineries
✓ Superior storage space
✓ Ocean crossing range
✓ Frugal fuel consumption
✓ Eco-friendly approach to black/grey/bilge water treatment
✓ Maximum comfort
As we just saw, explorer yachts are about their technical contents not their shapes.
This is why we were able to widen our offer of models to match the taste of a larger clientele. A growing number of yacht owners wants maximum freedom and doesn't want to make their cruising plans being limited by their yachts' characteristics such as range or storage capability. They want to sail far and wide, cross the oceans to reach remote, unspoiled areas of the globe. They want large tenders, diving equipment, an array of water toys, lot of both social and private spaces. They look for comfort, seaworthiness, safety. Luxury yachts in the range of 35-50m offer just a few of the above mentioned characteristics but don't encompasses all of them: an explorer yacht does.
As the only shipyard in the world specialized in building explorer yachts, we have built up unparalleled experience and expertise in this sector and we know that explorer yachts can come in different shapes and style while being true to their 'nature' of ocean-going, go-anywhere vessels. The RJ line stemmed from this concept and its commercial success shows that – once more – we did the right choice.
The line has been developed to meet the tastes of a number of owners who have stylish luxury yachts as reference points yet don't want to do without long range, generous storage spaces and, above all, robust steel hull and reliable technical equipment. Built to exact standards, the elegantly shaped RJs designed by Francesco Paszkowski, perfectly conceal their robust explorer yacht's nature taking the best of the two worlds. All models are highly customizable, as all units launched or in build show.
As of today, RJ 130 and RJ 115 Stellamar have been launched, and another RJ 115 will follow shortly. An RJ 155, currently in build, has been commissioned by the Owner of RJ 130 who decided to confirm his trust in Cantiere delle Marche. Useless to add that an Owner like him is the best ambassador for the shipyard.
Enjoy the reading!
Vasco
YOU MAY LIKE
THESE ARTICLES