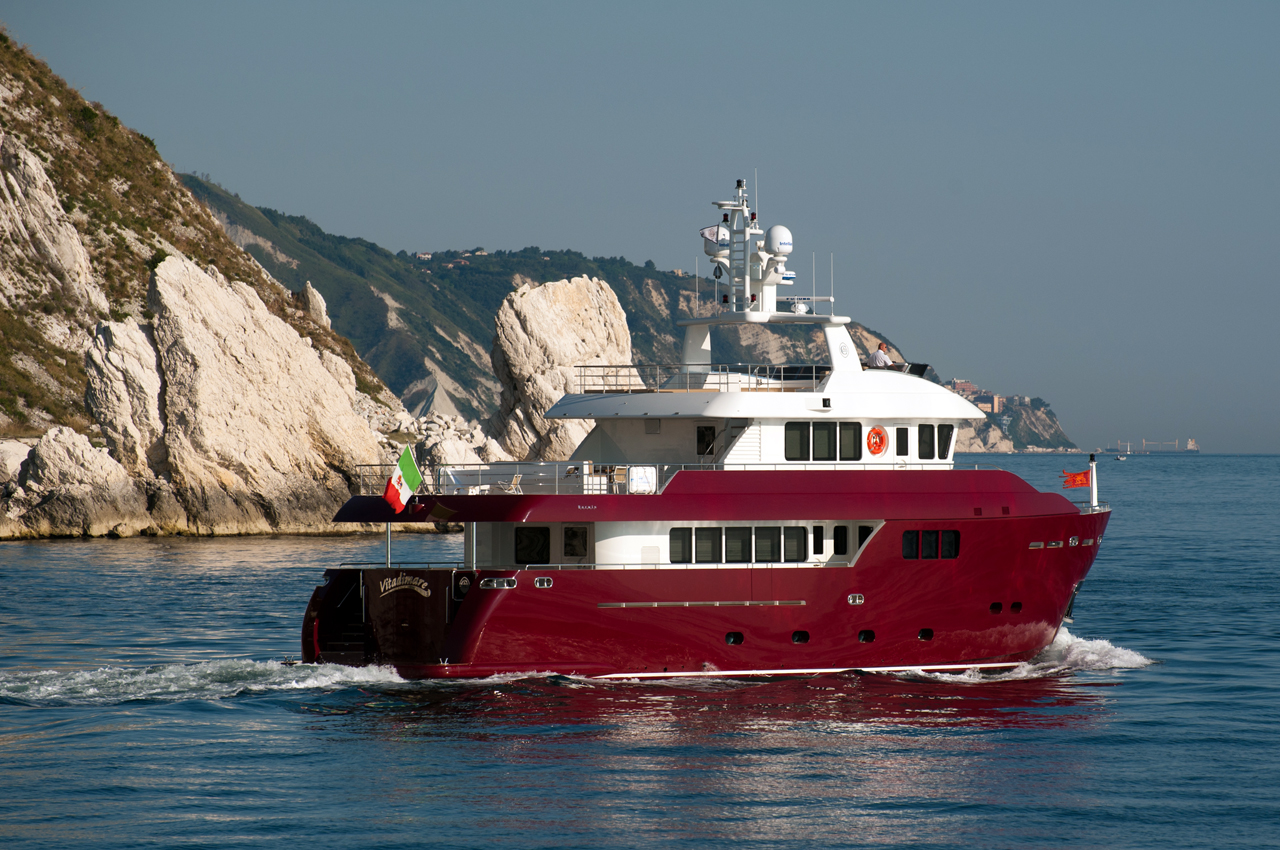 WITH GREAT
PLEASURE
Mr. Massimo Virgili - President
CANTIERE DELLE MARCHE,
ANCONA, 06 MARCH 2012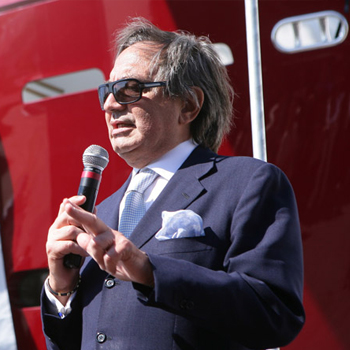 It is with great pleasure that I open this second issue of our CDM Buletin: I strongly believe that opening a window on Cantiere delle Marche, its products and its family (being them workers, employees, owners, captains or crew) will provoke the same effect that did to me when Vasco Buonpensiere and Ennio Cecchini presented to me their vision and their project, making me immediately passionate and enthusiastic about it.
I have to say that enthusiasm and passion are growing day after day, while I am witnessing the realization of what was an idea - probably visionaire and crazy to be started in 2010 (...) - which has overcome my expectations under every aspect.
What I am saying is not only related to the positive results in terms of sales and financial results (which are always good to have...): what I am really proud of is the fact that in such a short time, our mission and our vision have been completely shared by all the main players involved, creating a community of people linked by the same values. Clients, dealers, brokers, suppliers, subcontractors, workers and employees, they all have understood and supported since the beginning our business model, our dedication to quality, our tension to get to the highest standards and results. I still can remember many of you coming at our first boat Show in Cannes, bringing more and more people in the followng days to show 'the red keeping the working environment and the company's atmosphere as genuine and fresh as possible. As a Ferrari collector, I can definitely say that when I enter the shipyard I see and experience what I used to do in my first visits in Maranello more than 30 years ago: a group of people proud of having the privilege of participating in the realization of something special, built for special people, with the maximum attention to each and every detail which would have made the owner as proud as they were!
Thank you for your kind attention.
YOU MAY LIKE
THESE ARTICLES
link to article
UPTIGHT: DESIGNED
FOR OFFSHORE FISHING
Simon MIlovanovic Varvaro - Senior Project Manager